World exclusive with the Dichotomic head honcho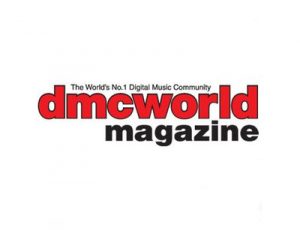 ---

 

Having once been heavily involved with the break beats scene, Dichotomic label headman Deeplastik has just released a new modern sound on his own imprint. The Crossroad EP also comes packed with two remixes from Alexic Rod and SICHI and has gone down a treat with the underground scene of today. We caught up with the main man to delve a little deeper into the past, present and future of Deeplastik…

 
So, how's life for you at the moment? All going well?
Yes, I´m going through a pretty good moment in my life.
You're based in the Canary Islands right? What's it like as a place to live? And what's it like for electronic music these days?
Yes I'm currently living in one of the smaller islands in my house beside the sea. It's a perfect spot for living and producing music. Regarding the musical movement in the islands, we can say that there is no "circuit" of clubs, nor frequent festivals. It never ceases to surprise me, given that in the islands we have first line music producers and DJs such as Hector Couto, Hanfry Martinez, Jose Armas, Pablo Fierro, DJ Drummer…In my opinion local promoters do not value the artists of the islands and prefer to pay for artists from outside supposing that they can attract more audience … a shame
Do you still get to go record shopping? Or are you a strictly digital man these days?
I'm mainly digital these days, although I was able to buy some vinys in Berlin this summer. I think It is a question of time that they return to be used. With the return of technics we can probably deal with piracy and "synchronized" DJs in a much more efficient way.
In terms of your musical career, at what stage do you think you're at with it all?
Growing. Soon I will be able to dedicate more time to the music far to do my best. 
In terms of running your label, how is that all going? What do you look for in a track before you sign it?
One of the main aspects we look for in unsigned material is, apart of the music quality, an originality aspect regardless of the subgenre. We look for Deep Tech, Tech House and Minimal House tracks which doesn't follow commercial formulas.
Now, about Dichotomic. What's the idea behind the label name?
Dichotomic name is related with the label aesthetics, contradictions between artwork and titles, and a contradiction factor as a way of branding in general displaying both sides of a reality. 
And what does the label stand for in your opinion? Is there a general aesthetic that runs through the releases?
The dichotomy between the track title and the inverse aesthetic expression of the cover arts, defines our contradictory character at the time of merging styles. Techno and house blend into dozens of sub-styles that some producers love to exploit. We focus in making variations blending rhythmic, bass and harmonies without thinking on which style we are…online stores already take care of that.
What have you learned about the music industry since you first became involved?
The first thing I discovered and learned, is that the music is based in simple mathematics applied to sound frequencies…But their equations and possibilities are endless. The problem that arises in the music industry at present is that musical formulas intended for selling no longer work as before…It is difficult to find a track lasting through the years after being a summer hit, due to Information overload and market saturation.  On the other hand, allows us "electronic music lovers" to keep finding music pearls each week…and new artists. The first thing I discovered and learned, is que las música son simples matemáticas aplicadas a las frecuencias sonoras…Pero sus ecuaciones y posibilidades son infinitas.
What sort of labels do you look up to these days for inspiration?
Bedrock, Poker Flat, Kompact, Lemongrass Recordings, Desolate.
So can you tell us a bit about your production career. How long have you been making music? How has your sound evolved through the years?
I learned to play guitar with 17 years, being interested in funk, jazz, indie…I was lucky to become part of several groups during my youth, often blending funky, bossa, indie rock etc…then from the age of 20 I entered the world of electronics, dance music and chill-out…I can say that from  1995 until today I have been fortunate to enjoy producing, playing and mixing almost all variants of house, techno, breaks, drum and bass and above downtempo, ambient, chill and trip-hop.
Why do you love house and techno so much then? Are you interested in other strands of music too?
Of course…producing techno and house is fun and exciting when you manage to connect with the public of the major dance events, but I've just felt really accomplished as a musician by playing and producing ambient and chill-out and…It could be the age.
And what else should we be looking out from you in the near future?
Developing a real experience of coworking with producers and DJ around the world and use that learning to consolidate the sound of Dichotomic and AMHRecords and fulfill my dream of turning music in international cooperation.