Non Profit Organization Music Producer & DJ
Music can change the World
Deeplastik starts musically as a guitarist from the hand of Marcos Castilla, renowned jazz musician, that opens to him the doors to the endless world of modern musical harmony.
After being involved in different local bands, he begins his stage as the guitarist of Sigma 7, considered one of the most influential Break beat group in the Spanish electronic music in the late 90.
With the aid of JMekka, founder of the empire iBreaks.co.uk, manages to fuse the sound of his guitar with electronic music on multiple live performances, and record labels referentes, until the year 2002, when he arrives to Ibiza, where he continues his musical evolution collated with his medical profession.
Forced by destiny to make a parenthesis in his creative process between 2006 and 2010, discovers, first-hand, in an international cooperation project in Senegal, the unbalance known by everyone between our failed First World and the battered Third World of which we continue feeding ourselves.
After finishing his time as health manager in 2010, he decides to return to the path of electronic music, this time uniting it with the creation, in February 2012 in Ibiza (Spain), of Armony, NPO dedicated to the design and execution of international cooperation projects aimed to help individuals and small communities in the underdeveloped world to improve their quality of life and that of his immediate environment in a sustainable manner.
Belongs to the culture area of Armony, born AMHRecords (Armony-Music-Help-Records), as a tool to raise funds for the NGO. AMHRecords give the 80% of its profits to the general funds of Armony.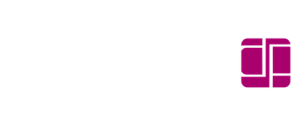 Deeplastik - Libélula (original mix) - AMHR067
Dedicated to all the people who love to dance